NAIDOC Week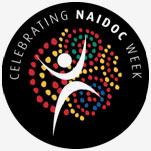 NAIDOC is a celebration of Aboriginal and Torres Strait Islander cultures and an opportunity to recognise the contributions of Indigenous Australians in various fields.
Theme: Because of Her We Can
Date: 2018, 8th – 15th July
---
Childrens Christmas Party
*FREE* Sausage Sizzle, Amusement rides *FREE*
Compliments of Wynnum Family Day Care and Education Service and Children @ Bay Terrace
Bring along your chairs, picnic rug, drinks for adults, insect repellent and enjoy the night with us.
Wet Conditions will cancel this event.
Date: 2018, Friday 16th November
Venue: Training grounds of Wynnum Manly Workers Club, 35 Bognor Street, Tingalpa Road

An invitation will be emailed to all families in care with Wynnum Family Day Care and Education Service closer to the date.
---
Community Childcare Incorporated Annual General Meeting
Wynnum Family Day Care and Education Service, Bayside Family Day Care and Children @ Bay Terrace.
Acting President Carlos Rodriguez and members of the Management Committee cordially invite you to attend the Annual General Meeting.

Venue: Wynnum Community Centre, Level 2, 105 Florence Street, Wynnum
Date: 2018, Wednesday 19th September, 6:30pm
Please click here to view the Wynnum Family Day Care and Education Service annual report presented at the AGM on 26th September 2017.
---
National Families Week
Each year, over a hundred thousand people and hundreds of organisations celebrate National Families Week, Australia's annual celebration of families. National Families Week has been run by Families Australia, with Australian Government support, every year since 2003. National Families Week is a time to celebrate with family, make contact with extended family and friends, and share in the enjoyment of family activities within the wider community. It is a time to celebrate the meaning of family and to make the most of family life. We will have a showcase of LINK activities including Fitness with Darren, Neil from Pocket Rockets, BrisStyle Craft and some music from the Heritage Band Association. This event is open to all families of Wynnum Family Day Care & Education Service.
Theme: 2018, to be advised
Date: 2018, 15th – 21st May