Trivia Night
Wynnum Family Day Care and Education Service conducts its annual fundraising evening in June each year. This event is a Trivia night which attracts more than 200 participants from our educators, parents, friends and community supporters.
Funds from the evening are used for the benefit of all children cared for within our service. The Trivia night is the only fundraising we undertake during the year. Our service relies heavily on support within the community, businesses and companies, educators and families who generously give a donation. Any donations with a minimum value of $40 are greatly appreciated and contribute to assist in making our fundraiser a success. This contribution can be in the form of a voucher, a gift donated by your company, any corporate promotional items you may have in stock or a cash donation. The donations received are used as either prizes for winning tables on the night or for our multi draw raffle. As always all of our supporters will be acknowledged during the event. If you would like to discuss this further, our have any questions, please do not hesitate to contact Wynnum Family Day Care and Education Service.
Date: 2017, Saturday 10th June
---
NAIDOC Week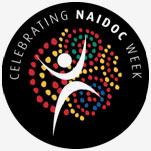 NAIDOC is a celebration of Aboriginal and Torres Strait Islander cultures and an opportunity to recognise the contributions of Indigenous Australians in various fields.
Theme: Our Languages Matter
Date: 2017, 2nd – 9th July
---
Childrens Christmas Party
*FREE* Sausage Sizzle, Amusement rides *FREE*
Compliments of Wynnum Family Day Care and Education Service and Children @ Bay Terrace
Coffee Van – available, at own cost
Bring along your chairs, picnic rug, drinks for adults, insect repellent and enjoy the night with us.
Wet Conditions will cancel this event.
Date: 2017, Friday 24th November
Venue: Training grounds of Wynnum Manly Workers Club, 35 Bognor Street, Tingalpa Road

An invitation will be emailed to all families in care with Wynnum Family Day Care and Education Service closer to the date.
---
Community Childcare Incorporated Annual General Meeting
Wynnum Family Day Care and Education Service, Bayside Family Day Care and Children @ Bay Terrace.
President Denise Robinson and members of the Management Committee cordially invite you to attend the Annual General Meeting.

Venue: Shangri-la Gardens, Wynnum Road, Wynnum West
Date: 2017, to be advised
Please click here to view the Wynnum Family Day Care and Education Service annual report presented at the AGM on 29th September 2016.
---
National Families Week
Each year, over a hundred thousand people and hundreds of organisations celebrate National Families Week, Australia's annual celebration of families. National Families Week has been run by Families Australia, with Australian Government support, every year since 2003. National Families Week is a time to celebrate with family, make contact with extended family and friends, and share in the enjoyment of family activities within the wider community. It is a time to celebrate the meaning of family and to make the most of family life. We will have a showcase of LINK activities including Fitness with Darren, Neil from Pocket Rockets, BrisStyle Craft and some music from the Heritage Band Association. This event is open to all families of Wynnum Family Day Care & Education Service.
Theme: 2017, to be advised
Date: 2017, 15th – 21st May
---
Wynnum Seafood Festival
Renowned as a perfect family outing spot with its variety of kid-friendly activities and relaxed seaside village charm, Wynnum's family appeal has just reached new heights with the announcement of a new community seafood event. This festival will also include an exciting program of free events from live music and entertainment, fresh seafood, wines and craft beers to colourful market stalls and children's rides and activities.
Come and visit Wynnum Family Day Care & Education Service's tent, we will feature 'Ocean Life Education', an interactive hands on experience where children can touch and feel creatures from the ocean and shells.
Venue: Edith Street, Wynnum
Date: 2017, to be advised