Trivia Night
It is through the support of our local businesses, families and educators that Wynnum Family Day Care & Education Service is able to provide the service and programs we offer.
Please support these local business's and recognise the valuable prize and gift donations and contributions to they make to our annual Trivia Night. The donations received are used as either prizes or for our multi draw raffle.
For more information about our Trivia Night, click here.
2016 supporters and sponsors are;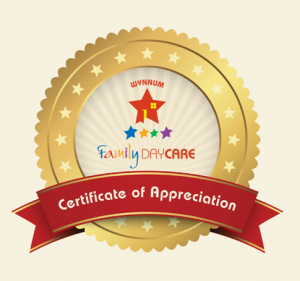 Australia Zoo
Bay Tce Hair Design
Belmont Tavern
Catalina Hair and Beauty Studio
Children @ Bay Terrace
Collins Food KFC
Cranks Bicycle Garage
Dawn Hatchman, Avon Representative
Fino Food and Wine
Fitness 4173
Fitness First Wynnum
Jimbo & Co Wynnum
Jim's Dog Wash
Joan Pease, ALP
Kayla's Glamour House
Lucinda's Hair and Beauty
Lyreco Office & Work Solutions
Modern Teaching Aids
Moreton Bay Trailer Boat Club
Narelle's Hair and Beauty
Oz Hair
Peter Cumming Councillor
Ross Vasta MP
Sciaccas Lawyers
Wild Places Yoga
Wynnum Plaza Florist
Wynnum Post Office