Trivia Night
It is through the support of our local businesses, families and educators that Wynnum Family Day Care & Education Service is able to provide the service and programs we offer.
Please support these local business's and recognise the valuable prize and gift donations and contributions to they make to our annual Trivia Night. The donations received are used as either prizes or for our multi draw raffle.
The final WFDC Trivia Night was held on 10th June 2017. Our thanks go to Jenny Phillips for 20 years of organising the trivia night; many good times were had over the decades leaving lots of fond memories. Children, families and educators within our service have benefited greatly from the funds raised over the years.
2017 supporters and sponsors are;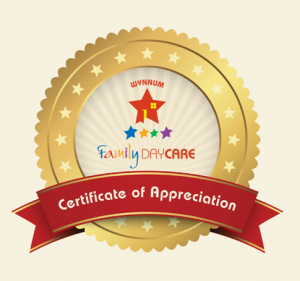 Aussie World
Australia Zoo
Buderim Ginger
Bunnings Manly West
Corner House Fish & Chips
Envy Jewellery by Narelle
Event Cinemas Capalaba
Flavours of Punjab Manly West
Joan Pease, MP Member for Lytton
Manly Heated Swimming Pool
McDonalds
Narelle's Hair & Beauty
Oz Hair
Peter Cumming, Councillor
Ross Vasta, MP
Sciaccas Lawyers
The Manly Hotel
The Tipsy Yogi, Capalaba
Wynnum Manly Leagues Club
Wynnum Plaza Florist
Wynnum Post Office
Wynnum RSL